High-quality tech.
Expert employees.
Undeniable results.
Keeping our communities safe for more than 75 years
At Bay Alarm, our approach is simple: we use quality technology, overseen by dedicated local staff, to ensure our customers and their businesses stay safe. Through our commitment to quality and service, we've grown from a two-person operation run out of a kitchen in Oakland, California, into the largest independently owned security business in the United States. We're now a third-generation family-owned business, trusted by more than 155,000 commercial businesses and residents in California, Arizona, and Washington.
Family owned and operated since the beginning
Marj and Everett Westphal—pictured—started Bay Alarm in 1946 with a simple mission: work hard, be honest, treat each other like family, and deliver the best service possible. Over the years, the Westphal family has remained committed to investing in Bay Alarm, supporting its employees, and protecting its customers. Today, their grandson Tim Westphal runs Bay Alarm as owner and CEO.
Highly trained employees that live where they work
We keep our customers safe by employing a dedicated staff of highly skilled technicians that live and work in the communities we serve. Our people are the best of the best, with an average of 10 years of experience with our company; many roles require 2,000 hours of training. They're based where you are: more than 90% of our customers are located within an hour of one of our branch locations.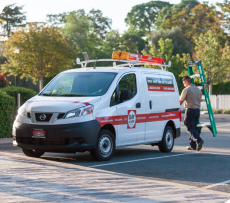 Customer service that puts what you're protecting first
We're guided by our motto: we do things "The Bay Way." To us, that means doing right by our customers and treating our staff with the utmost respect. We show up for our customers every day as a trusted security partner. We're here to help you create a custom security system that serves your needs every step along the way.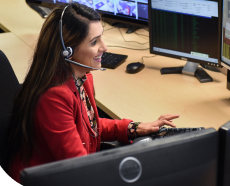 Long-standing relationships that benefit our customers and their communities
We've established strong relationships with local law enforcement, fire departments, and other city agencies to assist when needed. And we sponsor and support local organizations, including schools, youth sports, and other charitable causes.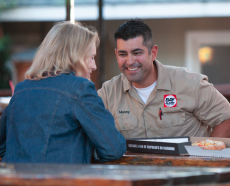 At Bay Alarm, we let our values guide us. We work hard, offer quality equipment and technology, and treat our staff and customers with the utmost respect. That's the Bay Way.
Let's talk
Schedule a consultation to learn more
Contact Us
Latest stories
News and updates from the communities we serve
In the news
Join us
Join our dedicated community of security professionals
Careers
Find us in your community