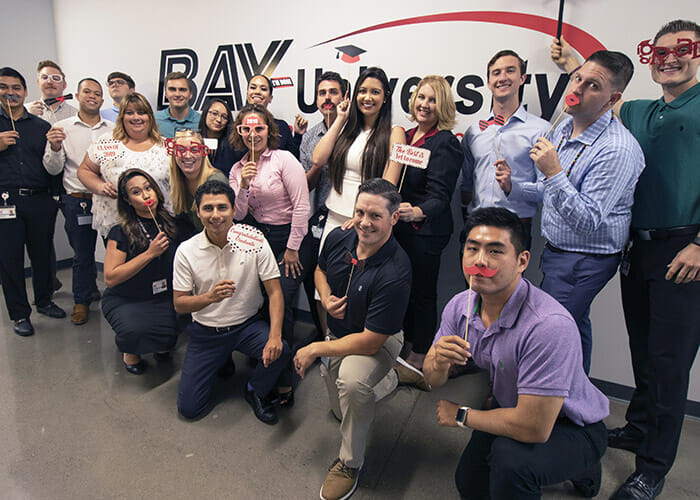 Our Culture: The Bay Way
We believe in working hard and treating our customers and colleagues with the utmost respect.
Hear from our staff about what that means to them, or read more Bay Way stories in our Bay Way Stories Hub.
WHO WE'RE LOOKING FOR
Our community is built on supporting one another. And we stand by our core values of integrity, family values, accountability, community, and inclusion.
We're looking for dedicated colleagues who believe in our mission, who are committed to learning and contributing, and who put relationships—to their customers and teammates—first.
BENEFITS OF WORKING WITH US
We offer a comprehensive benefits package and competitive pay. Many of our employees have an average tenure of 10 years. We also provide 2,000+ hours of training so our employees feel supported every step of the way.