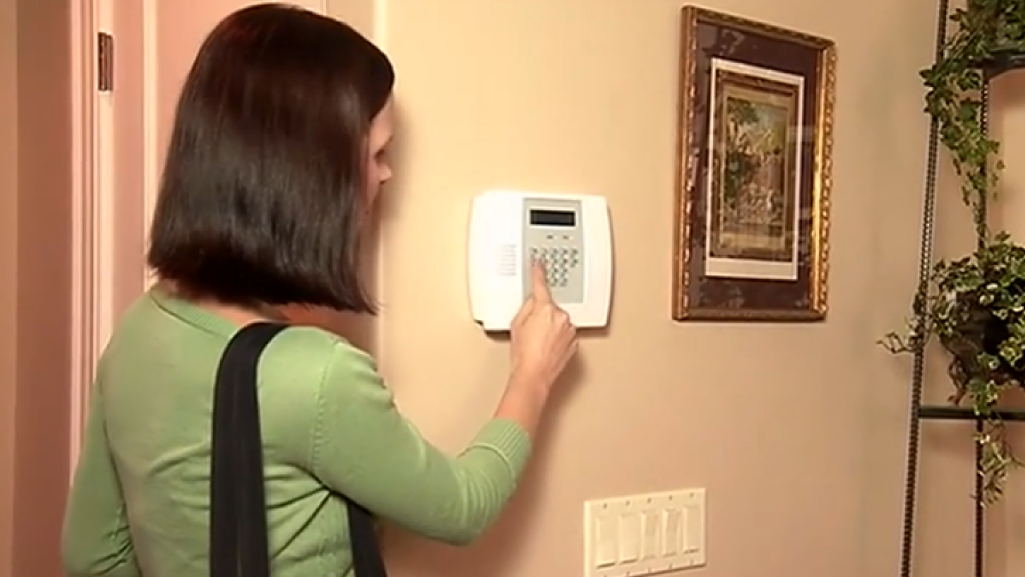 LYNX Plus User Guide
Welcome to the world of LYNX Plus! Combining the best in wireless home security with special features that offer convenience for your whole family. All-in-one sleek unit that can be placed on a wall or a counter, with a vivid backlight two-line display, LYNX Plus is easy for everyone to use—and it actually talks to you, clearly describing the status of your system.  
With its family message center, LYNX PLus even brings your family closer together. Of course, the main job for LYNX Plus is protecting your home and family.
Let's review the basic components in your new system. 
Security sensors are installed on selected windows and doors, detecting entry into your home. If you have a lot of windows to protect, your system may include glass break detectors or motion sensors. For help in a fire emergency, you may also have smoke detectors and carbon monoxide detectors. 
If LYNX Plus detects an intruder, it sounds a loud warning tone and sends an emergency message to your central station. The central station is staffed by trained professionals 24/7 to make sure the help you need will be on the way. With LYNX Plus, you'll get all this security in a system that's really easy to use!

The most important thing to remember about your security system is your secret security PIN code, which is often setup by your security provider. For demonstration purposes, we will use the code 1234—as we discuss in a blog post, 1234 is actually the most common PIN code, and should not be used! 
Let's take a look at how LYNX Plus can watch your home around the clock, whether you're away or staying at home. 
When you're at home, you will arm the system in the 'Stay' mode. This turns your system's motion detectors off, but activates the protection on your doors and windows. Our system allows you to walk freely within your home. Remember that when your system is disarmed, your smoke detectors and carbon monoxide detectors are still active. 
When leaving the house, arm the system in the 'Away' mode to activate all security systems. Glance at the green 'Ready' light. If it is on, your system is ready to arm. If the 'Ready' light is blinking, it means a protected door or window is open. Check the status on the keypad as it will show you which zones need to be double checked. LYNX Plus identifies any open doors and windows as well as other system conditions. 
With LYNX Plus, you can also arm the system with a single key. Just hold down the 'Away' key for two seconds. After you arm the system you will have plenty of time to leave the house. When you return home through your entry door, the system will beep, reminding you to disarm the system. Simply enter your 4-digit code and press the 'Off' key. 
Your LYNX Plus system can be armed and disarmed with the press of a button with handy remote controls. Don't forget to ask your provider about the options available on your system. 
LYNX Plus can also be programmed to call for help when there is a household emergency. And the system is packed with conviennent and helpful features that you and your family will want to use everyday—like a built-in family message center! 
You can leave messages up to 20 seconds long. All you have to do is press the 'Function' key and record button then speak into the microphone. If you finish the message before 20 seconds is up, press the 'Off' key to stop recording. The message indicator tells you a message is waiting—press the 'Function' key and 'Play' button to listen to the message. 
LYNX Plus has great features that offer convenience you will appreciate everyday!
For more information, read the user manual. It covers how to use many helpful features that fit right into your family's lifestyle.