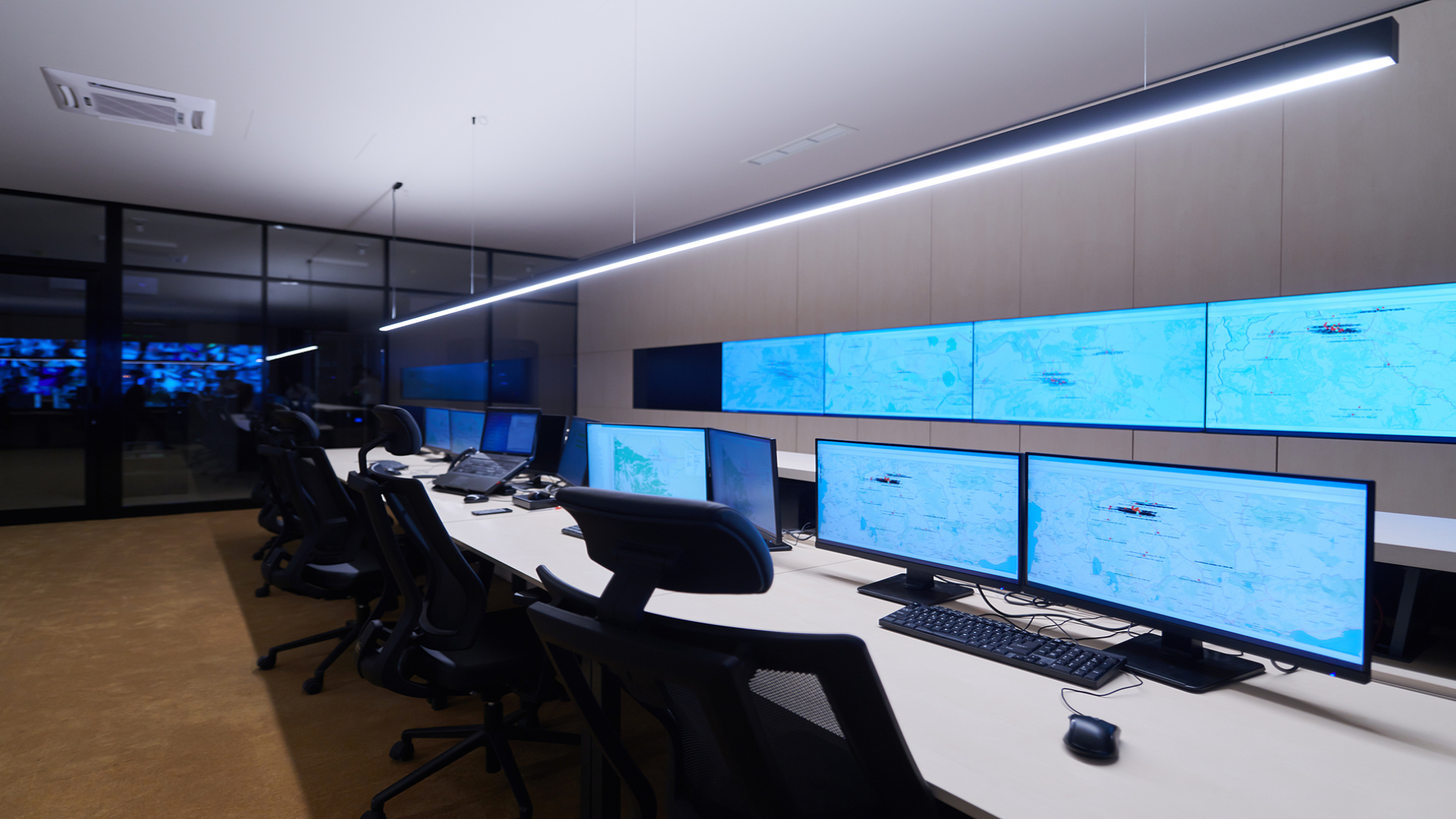 What Is Video Alarm Verification & How Does It Work?
Video alarm verification pairs your security system with an alarm monitoring center. In the event an alarm is triggered, agents at the monitoring center can view security camera footage to see what activated the alarm and can then contact local authorities, confirm the emergency, and even provide authorities with critical information from the scene. This enables a quicker, more accurate emergency response. Alarm verification services are essential to ensuring a prompt police response, as many police departments now only respond to verified alarms.
Video alarm verification can add an extra layer of security to your home or business, helping to protect you, your property, and your belongings. 
Video verification ties your burglar alarm, fire alarm, and security camera system to the monitoring center. 
Say an intruder breaks in through the front door when you aren't home. The burglar alarm will activate, sending an alert to your phone. But what if, at that moment, you are unsure if it's just a false alarm caused by the family pet walking too close to a motion sensor?
With video verification, you won't be the only one to get an alarm alert—agents at a monitoring center will also receive the alert. They'll quickly check your security camera footage to determine the cause of the alarm and may contact you directly to verify the situation. The moment they confirm the emergency, they will contact local authorities and describe the situation in detail using the security camera feed. The video verification process is the same if your fire alarm goes off.
Here's a breakdown of the video verification process:
Step 1: The alarm is activated. 
Step 2: The monitoring center and alarm owner are notified. 
Step 3: The monitoring center views the security camera footage and attempts to verify the emergency with the home or business owner. 
Step 4: The monitoring center contacts police dispatch, verifying the emergency, and explaining the situation.
Video alarm verification is especially helpful in preventing false alarm dispatches.
Burglar alarm systems are one of the most effective burglary deterrents. However, unreliable burglar alarm systems can significantly strain police resources—and even cost system owners money in fines and penalties. Poor performing alarm equipment, combined with human error (in particular, unfamiliarity with how to use the burglar alarm system), can actually outweigh the benefits that come with owning a security system. 
Some police departments have begun responding to burglar alarms only if the emergency is verified. This is part of an attempt to reduce the time and resources dedicated to false alarms. The Los Angeles Police Department defines a verified burglar alarm as:
"An alarm activation confirmed by the alarm system user, a private guard responder, or alarm company operator."
The LAPD is not alone in verifying alarms before dispatching police. The Akron Police Department in Ohio, for example, instituted similar emergency verification guidelines. Other police departments around the country also support alarm verification. The Salt Lake City Police Department went as far as releasing a report—endorsed by nine different police agencies—entitled "Alarm Verification Really Does Work." 
Law enforcement agencies see the value in video alarm verification, as it can minimize the costly, time-consuming effort it takes to respond to false alarms. Monitoring agents can let police dispatchers know the type of emergency and the location of the emergency, ensuring swift and accurate response.
If you decide to go all-in with a professionally installed home or business security system, you probably want to equip your property with the best protection possible. With Bay Alarm, you can get a comprehensive system—security cameras, burglar alarm, and fire alarm—all in one integrated package. 
Adding video alarm verification is another layer of security, and it works in conjunction with your integrated security system. Agents at our 24/7 UL listed monitoring center work quickly to verify your alarm and dispatch law enforcement if required. With video verification from Bay Alarm, you can eliminate false alarm dispatches and feel more secure knowing a team of experts are ready to take action if an alarm goes off. Give us a call or fill out our online contact form if you are interested in video verification!
Related Articles
Success Story: Deterring Crime with Bay Alarm Property Management Services
Customer: Essex Realty Essex Realty is a property management company in Southern California with over 17... Read More >